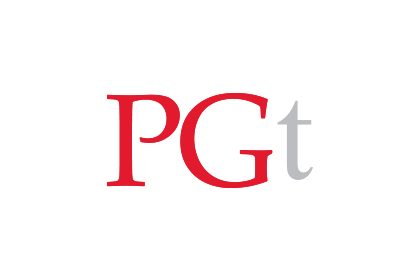 Putting Talent First & Strengthening its Position in the Market
Sunday 13th August 2023: PGt, a corporate communications and marketing solutions agency, was established almost two decades ago to offer a different approach to outsourced marketing and communications. Putting talent at the core of our services, PGt has since introduced a new mindset and culture into the agency industry, trailblazing the way and setting a benchmark for the provision of high-quality professional communications services to clients who understand the need for specialist corporate or brand reputation management.
Today, as PGt approaches its 20th anniversary with a team of over 30 of the country's best and brightest communications and marketing talent, and having worked with some of the globe's top international brands from Nokia, Samsung, Philips, BenQ, and British Airways to Unilever, Nestlé, Danone and many more, we are proud to announce some updates to our organizational structure which will further cement our reputation as the top corporate communications and marketing solutions service provider across the region.
First and foremost, Mina Bina, PGt's owner and co-founder and driving force behind PGt's longevity and legacy along with the late Alan Cordier, has accepted the position of Chairwoman of the Board, leading our Board and its members. During the last 19 years, Mina's contributions to PGt as the CEO and PR Director have been highly valued and she will continue to serve our clients and partners as the top decision maker and sole authorized signatory of the company.
Sam Cordier, who joined PGt as Managing Director and Board Member in 2009 after having left the UK and his role as the Global Communications Manager of Codemasters, has now been appointed as Chief Executive Officer (CEO), while retaining Board Membership. In his new role, Sam remains an inseparable senior member of the PGt team, and will continue to consistently lead and put his key strategic corporate communications experience and global insights into providing the very best for our clients. As well as upholding the high-quality standards of PGt's performance and project execution, he will now also focus on business development, investment, and investor relations.
Reza Jahandardoost, who has been leading PGt's Finance Department since 2005 as Finance Manager has now promoted to Finance Director. Over the last 18 years, Reza has been able to add great value by taking forward all financial aspects of PGt's businesses. He will now also helm the financial aspects of PGt's growth phase as we expand.
At PGt we believe in communications, considering it as central to what we do for our Clients' reputation management and as a result, we are also proud to announce the establishment of PGt's Integrated Marketing Communications (IMC) Division, which will introduce a stronger and more inter-connected efficiency in our Client Management.
PGt's newly instated IMC Division consists of PGt's PR & Comms (formerly PR), Digital, Advertising & BTL, and Creative Departments, and will be headed by Vafa Khatami, newly appointed as Director of IMC. Vafa's 19-year professional work experience in successful agency management and strategic marketing solutions development spanning across both Iran and the UAE coupled with her Master's degree in Strategic Marketing will ensure that PGt's growing client roster will benefit from truly efficient multi-level and cross-discipline corporate communications and marketing solutions.
PGt's IMC Division Departments & Leads:
Nima is an accomplished professional who began his career as a Junior PR Executive at PGt. His career accelerated when he managed Epson as a valued client, followed by overseeing Samsung's PR activities in Iran. Transitioning into Advertising client management, Nima excelled as a Senior Account Manager, handling Samsung's BTL activities before becoming PGt's Account Director in 2016. Throughout the last 13 years, Nima has had the pleasure of collaborating with international brands as PGt's clients, providing unwavering support to his teams and fostering enduring partnerships, proud of being part of PGt's continued success.
With over 13 years of experience in the advertising industry, Roshanak has specialized in project management across digital marketing, events, design, and creative campaigns. She excels in developing and executing strategies tailored to each project's specific needs, ensuring seamless coordination between teams, managing budgets, and meeting deadlines. Her adaptability to evolving industry trends enables her to implement innovative approaches that drive results. She is a proactive problem-solver, skilled communicator, and continuously seeks professional development opportunities. Her extensive experience, strategic mindset, and strong communication skills will add a great deal of value to PGt's clients.
Shiva is a highly experienced professional with 22 years of work experience in the fields of advertising, marketing, and creative development. Throughout her career, Shiva has had the opportunity to work with numerous reputable companies, gaining valuable advertising & BTL experience and widening her skill set along the way. Her illustrative work experience gives her an edge in creative strategy, and has enabled her to design and execute many successful BTL advertising and marketing campaigns.
Arefeh brings in over a decade of experience in Creative and Design to the PGt team. She joined us back in 2019 and quickly became an integral part of our studio. Since 2021, she has been leading the charge, driving the creative ideas and concepts behind our various campaigns, all while guiding her talented studio team.
The success, development, and resilience of PGt through some of the most disruptive times in recent history is only possible with the support of our long-term clients and is a result of the "talent first" approach we have taken. Together and through mutual respect and collaboration, PGt will continue to provide world-class corporate communications and marketing solutions services to corporates and brands across the region. We are energized, positive, and ready to overcome any and all challenges – and are excited about the years ahead. Corporate Communications and Marketing Solutions is the air that we breathe, but hope is the fuel that drives us and what enables us to turn any challenge into an opportunity.
For more information about PGt, our services, and how we can support your business, brand, or service, visit, or contact us via any of the channels listed below: