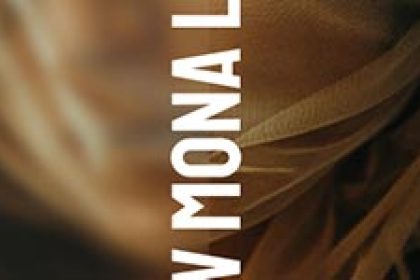 PGt is hiring.
To expand its team and continue providing its clients with world-class, quality Marketing Solutions and Services, PGt is looking to hire professionals to join our growing teams. If you are interested in below positions, please head to our IranTalent page here and apply.
Public Relations Manager
Joining PGt's internationally recognized PR department, this person will be involved in developing and executing strategic plans, content, and multi-channel digital and traditional PR projects for local and international companies and brands.
Fluent in English – verbal and written
Experienced in Strategic Development and Corporate Communications
Strategic thinker and solution oriented
Skilled in and enjoys developing written Corporate Comms and PR content
Perfect in team working and team building
Strong organizational and communication skills
Computer skills mandatory
Creative Copywriter
As a member in PGt's world-class digital team, this position entails working with multiple team-members and departments to research, create, generate, and maintain key creative concepts and creative written content for Corporate and Brand communications.
Passionate & experienced in creative content negation and concept development
Familiar with marketing and corporate communications
Strategic thinker and solution oriented
Ability to work under pressure and deliver on agreed deadlines
Ability to communicate strategic ideas and concepts in written and PPT format

Computer skills mandatory

Ability to generate creative scripts and scenarios, as well as quick-turnover digital content.
Perfect in team working
Proficient in English
Digital Account Executive
As part of PGt's world-class digital team, this position will give you incredible experience working with some of the world's largest and most successful international and local companies and brands. The position includes internal and external coordination for Digital Marketing activities related to the client.
Efficiently manage the client/agency relationship and related projects in digital field in a manner that exceeds Client expectations and results
Act as the main point of contact for appointed clients, internally and externally, and drive the day-to-day relationships and communications
Handle and administer Client's digital assets e.g., website, Instagram, Twitter, etc.
Plan, propose, execute, report, and evaluate Client's digital campaigns
Play a key part in client presentations and meetings, including some pitch meetings
Liaise with external suppliers
Fluent in English
Motion Graphic Designer
PGt is looking for professional a Motion Graphic Designer to add a great value to its best-in-class studio and creative works. Joining PGt's Creative Studio and working with some of the biggest and most successful international and local companies and brands, we are looking for team-orientated people who love expressing their creativity through visual motion graphics for use on digital and traditional platforms.
Design and create motion graphics (social media posts, corporate videos, website content, marketing demos)
Prepare design plan, concept and layout for motion graphic project
Work with art and creative teams to understand project scope and objectives
Assist in selecting audio, video, colors, animation, etc. for graphic design
Edit raw video footage and add effects/elements to enhance motion graphics
Assist in designing and creating storyboards
Participate in brainstorming session to share new design perspectives and ideas